10 outdoor activities to do during the school break
Reading time: 10 outdoor activities to do during the school break minute(s)
Share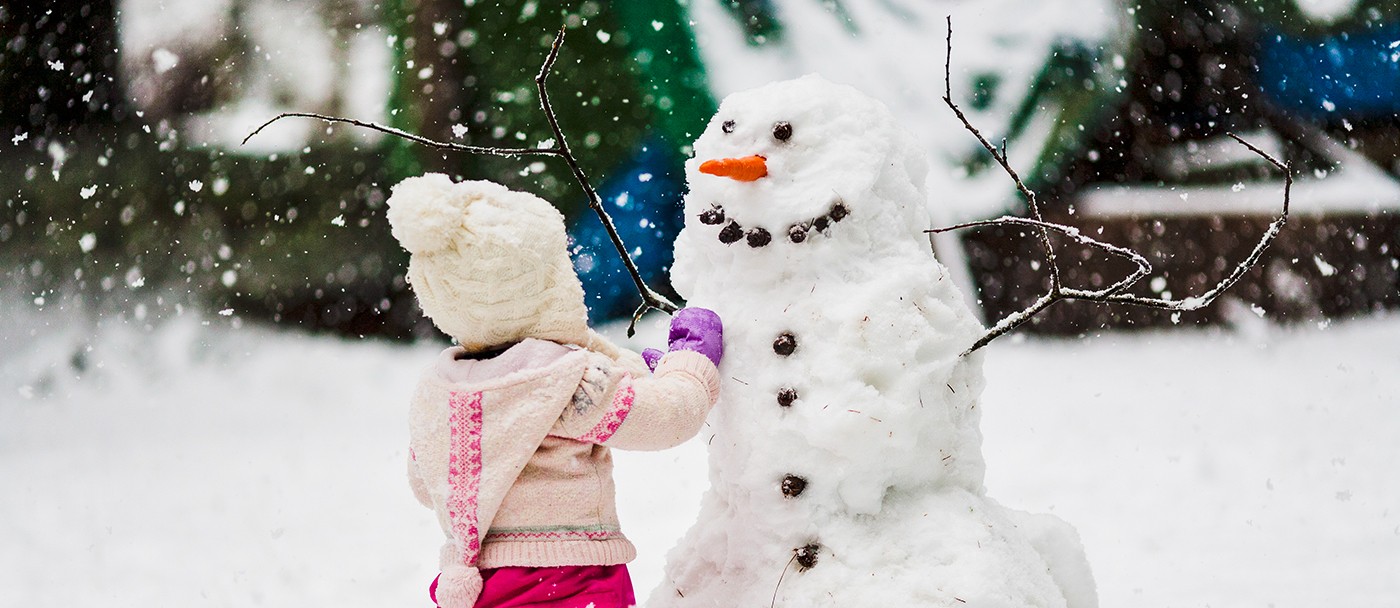 In winter, the snow, ice and cold make it a bit more difficult to do things outside. Here are 10 outdoor activity ideas that can easily be set up directly in the yard. Your kids will love them! 
1. Shovelling
Kids like to help and imitate. If you're planning to buy winter toys, why not include a small snow shovel. Your kids will be happy to contribute and, who knows, maybe they will enjoy shovelling more than you. 
2. A sled provides multiple possibilities!
Whether it's to bring your kid to the park, go sliding or let your kid take its favourite toy around, having a sled close at hand will make several activities possible. 
3. Build a snowman
Assuredly a classic, but it's possible to reinvent it by letting your kid use their creativity. Let them choose the clothes and accessories, and why not build a whole family for your snowman? 
4. Painting in the snow
This activity requires a little organization, but it remains simple and easy. All you need to do is fill a spray bottle or any other container with water coloured using food colours. The rest is even simpler: let your kid use their creativity and enjoy the masterpiece!
5. Build a snow castle
If you grew up in a place with snow, you've probably built a snow castle or two before. Obviously, if your kid is very young, you won't need to build a medieval castle; a simple wall behind which you can hide will do the trick. 
6. Bird watching
Kids love to watch and learn things about animals. To watch birds, set up a feeder that will attract them. If you're patient enough, you might even have the chance to feed them directly from your hand. Black-capped chickadees are usually very willing. Keep your eyes open!
7. Have a picnic
If the weather permits, enjoy a hot chocolate or soup in an insulated container. Get comfy with a warm blanket and share the moment with friends! 
8. Play in the park
The park in your neighbourhood is totally different in winter. Be careful and make sure play area surfaces aren't slippery. 
9. Use sandbox toys in the snow
Ever thought of using the trucks, shovels and pails usually used in the sandbox? Your kids will love it! 
10.  Identify animal tracks
You'll probably come across animal tracks while walking in the park. Your kids will have a great time trying to find out whose they are. 
With a little creativity, it's possible to have a lot of fun outside in winter. What's important is to keep warm and know how to adapt. Although those activities aren't very complex, you'll be surprised how much fun they can be!