How to apply Alaskan ice melter
Reading time: 2 minute(s)
Share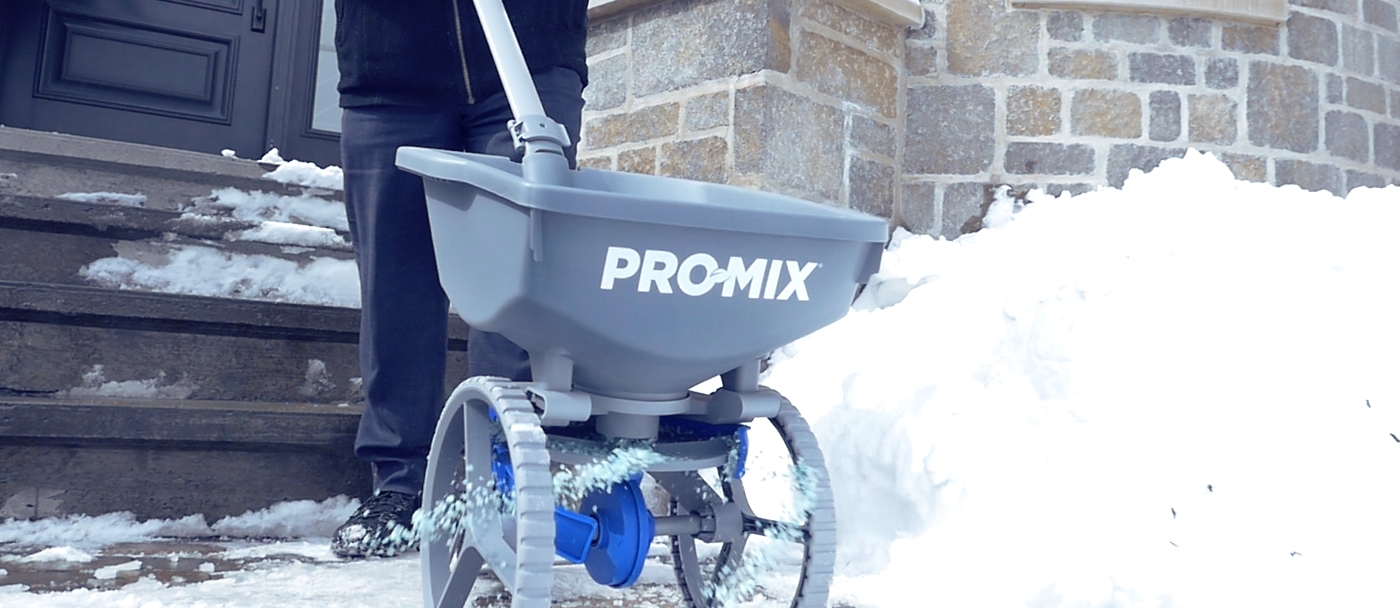 Winters can be particularly rough in Canada, and that's why you need to be well equipped. To prevent unpleasant slips and falls, it's essential to apply ice melter on your steps, in your driveway and on sidewalks. 
You may think applying ice melter is a simple thing, and you're right. However, to optimize results, you need to apply it the right way. Here are our tips:
Always remove as much snow as possible first, especially if it's more than 5 cm (2 in) thick. This way, the product will act directly on the frozen surface. 
Apply Alaskan Premium Ice Melter manually or using a spreader. Make sure the rate is about 50 to 100 g/m2.
The TrueBlue™ technology in the product will help you know what quantity has been applied and where, so there is no product waste. Also, by applying the product evenly, results are optimized. 
When you see the product has worked its magic, remove the ice and snow.
Then, repeat application where there are stubborn layers of ice.
Did you know you can apply Alaskan Premium Ice Melter before a storm to prevent ice build-ups? You can also use Alaskan Liquid Ice Preventer to keep the ice from forming on concrete.
Before using the product, don't forget to read the label carefully or to have a look at the "Precautions for concrete" section on the product card.