How to Dress Properly to Enjoy Being Outdoors in the Winter
Reading time: 2 minute(s)
Share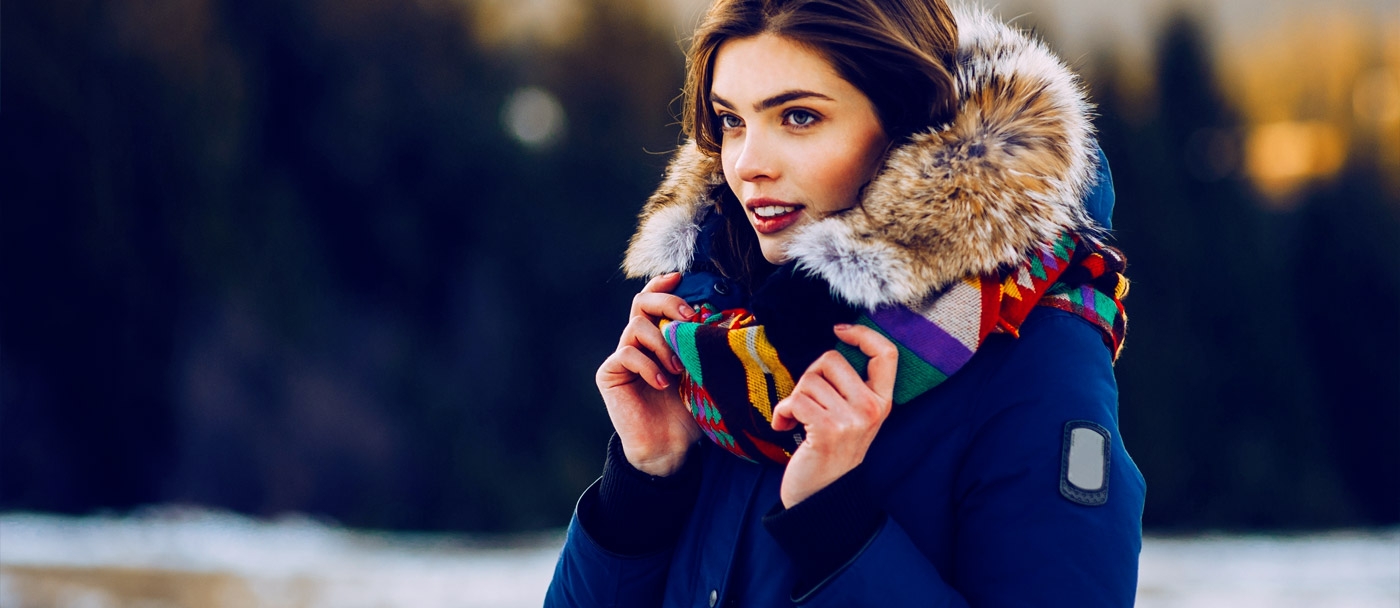 Canadian winters are often pretty rough and snowy, with temperatures reaching -20 °C and beyond during the coldest months. No need to say it's essential to wear the right clothes when going out! So here are a few tips to help you dress properly from head to toe and full enjoy winter's charm!
The 3-layer principle (or dressing like an onion)
Whether you're snowshoeing or attending a winter festival, if you're planning on spending several hours outside, we warmly recommend wearing a long-sleeved undershirt and thermal pants. This first layer must let moisture escape so you stay dry and comfortable.
Then, if it's really cold, wear a polar fleece top and polar fleece pants as the second layer. Polar fleece is a lightweight, insulating and water-repellent fabric that lets sweat out. It is mainly made of polyester microfibres. If the weather is warmer, that layer may prove unnecessary.
As the third and last layer, opt for a breathable, lightweight winter coat that will protect you from both water and cold winds. Most models are equipped with a hood that allows for extra protection around the head if needed. For longer activities, especially if your legs come in direct contact with the snow, you should also wear snow pants that have the same characteristics as your coat. In Canada, those items are often sold together.
Accessories
Of course, your "armour" would not be complete without the following must-haves:
warm socks
warm tuque (a lot of our body heat is lost through the head)
neck warmer (make sure you can pull it up to cover your nose and mouth if needed)
warm, waterproof mitts (they keep your hands and fingers warmer than gloves)
anti-slip, waterproof boots with warm, removable liners (ideally, choose boots that are lightweight and high enough to prevent the snow from getting in)
Finally, keep replacement socks and mitts nearby so your hands and feet are always dry. Bring sunglasses along as well to protect your eyes from the UV rays reflected by the snow.
And that's all you need to know about how to dress properly to enjoy the cold season!